For rental or sale:
Second-hand pad printing machines.
At JSKTD you can find second-hand pad printing machines: quality machines from market leaders, in practically new condition after being tested and professionally serviced. We take great care to ensure that the reworked machines are as close to their original condition as possible.
Benefit from over 20 years of experience!
Two decades of experience in the area of servicing and repairing pad printing machines are a guarantee of quality. That's why you'll find that we have comprehensive professional know-how and work diligently to repair and restore machines. So you can buy or rent a pad printing machine from us with complete trust.
Servicing, spare parts and accessories for your pad printing machine
Are you looking for spare parts or accessories for your pad printing machine? You've come to the right place. Relapping doctoring cups and supplying spare parts and accessories are as much a part of our daily business as the rental and sale of used pad printing machines. What can we do to help you further? Just ask us. We look forward to a rewarding time of working together
Jürgen Schaller & his Team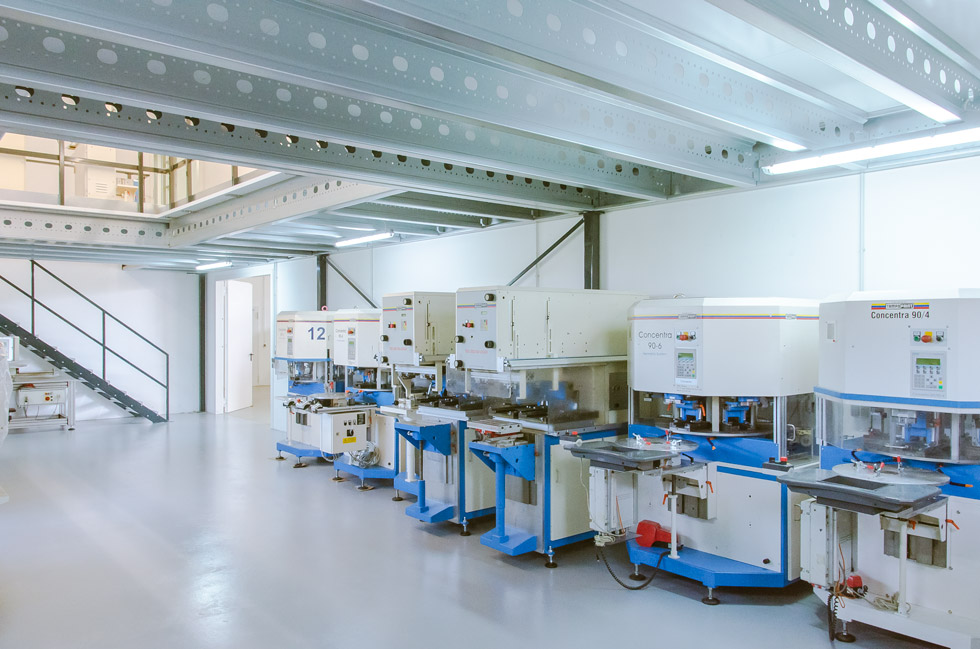 5 good reason for JSKTD
Two decades of expirience
JSKTD has more than twenty years of experience with pad printing machines from market-leading brands.
Whether you are looking for help in starting up a pad printing machine, getting it serviced or looking for the right accessories, we won't leave any of your questions unanswered.  You will benefit from a store of knowledge that is arguably unmatched in Germany
Dilligence
Machines in daily use must be reliable. We are aware of that.
For this reason, each machine that we condition is, without exception, broken down into its components and cleaned, has the worn parts replaced and is subsequently tested.
→You can see an example of how we condition a machine here.
That way, you can always be sure that a machine you get from JSKTD does what it's supposed to do: reliable printing – day in and day out!
Transparency
With all the machines that you send to us for repair, you receive the replaced parts back again. In this way, you can clearly see which parts have been replaced and you can compare the parts listed with your invoice. We do this to ensure more transparency, more trust and positive co-operation.
Machines for loan during repairs
If you give us a machine for repairing and we have the same kind of model in stock, you can rent this machine for the duration of the repairs on special terms. In this way, you don't have to worry about any production losses.
Support
Phone support is free of charge for our clients. Call us on the phone or send us an email and we will call you back. You will receive support with every aspect of your machine.
Service number: +49 (0)7154/83 71 994